UCSI Continues to Produce Globally Renowned Researchers
As we deal with the impact of Covid-19 and transition to economic recovery, it is important to understand the value of research and to stay relevant in a society that is confronting new challenges daily.
The new initiatives at UCSI University's Centre of Excellence for Research (CERVIE) have played an important role in the community as the centre embodies a focus on research, value innovation, and entrepreneurship.
Encapsulated as the UCSI University's "Impactful Research" strategy, it is also part of the UCSI University Strategic Roadmap 2022-2025's goals to achieve globally established "Impactful Research" that positively changes the lives of society and the economy, while ensuring a healthy environment.
The UCSI journey
Started as a tech college in 1986, UCSI University has transformed into a world-class research-intensive university with a focus on inter-disciplinary and multi-disciplinary approaches towards academics and research.
Dato' Peter Ng, the founder and Executive Chairman of UCSI Group is a strong believer in "Technology shapes mankind" and played a crucial role in the university's development by introducing advanced innovative and important academic programmes in the IR 4.0 technology. Dato' Peter's vision for UCSI University is to be an intellectually resilient "Praxis University" renowned for its leadership in academic pursuits and engagement with industry and community.
The UCSI Group CEO and UCSI University Vice-Chancellor Professor Datuk Ir Ts Dr Siti Hamisah binti Tapsir helms the university which has 12 faculties and institutes, many of which have been highly ranked in QS World University Ranking by Subject 2022. The university's best performance is in Performing Arts which ranks 19 in the QS WUR and still maintains the first position in Malaysia. Hospitality and Leisure Management rise to 40 from its previous rank of Top 100, the University's Petroleum Engineering subject is in the Top 150 in the world, and the Business and Management studies is known Top 250 in the world.
Datuk Dr Hamisah joined in late 2021 and through her leadership has spearheaded several significant initiatives such as the UCSI University Strategic Roadmap 2022-2025 and forged important collaborations with the industries, government agencies as well as the Academy of Sciences Malaysia.
A university that is built on the values of audacity, perseverance, integrity, and excellence and is a leading institution of higher learning with campuses in Cheras, Kuala Lumpur; Springhill (Seremban/Port Dickson); and Kuching, Sarawak.
Since 2018, UCSI University's Faculty of Engineering, Technology and Built Environment (FETBE) has invested a total of RM 28 million to develop the state-of-art industrial-based engineering laboratories, aiming to bridge the qualification gap between university education and industry's growing needs.
These Industrial-based engineering laboratories are equipped with cutting-edge technologies relevant to the respective engineering disciplines, empowering students to perform various scientific investigations, research activities, and collaborative projects that can spark technological innovations in both academic and industrial applications.
For instance, one of the signature labs known as Advance Industrial Robotic and Cyber Physical Laboratory offers highly digitalised and connected environment, where all machinery and equipment such as mobile robots and smart conveyors are integrated via the Internet of Things (IoT) technology. Students are exposed to the futuristic concepts of the smart factory through this lab, enabling them to enhance the efficiency of manufacturing and production processes via various sophisticated strategies such as industrial automation and data-driven optimisation.
Furthermore, all Industrial-based Engineering Laboratories are seamlessly integrated with various smart building features such as face-recognition systems, smart energy management systems and conference rooms with the latest video conference technology to provide a conducive environment for different stakeholders to achieve collaboration with enhanced productivities through more engaging interaction sessions.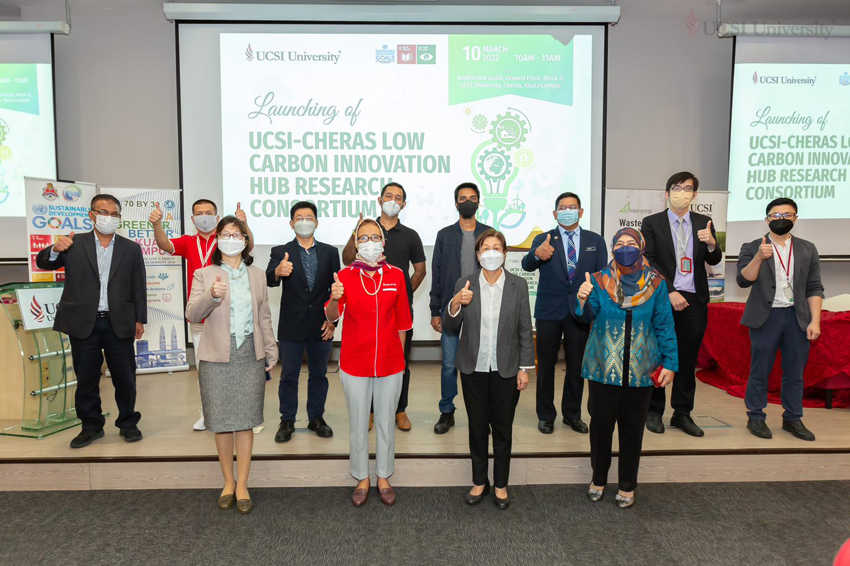 Attracting brilliant minds
By bringing greater change to society and the economy, UCSI University will continue to attract the brilliant minds of the region into the university.
In 2019 and 2020, UCSI University's researchers were recognised globally and made it into the World's Top 2% Scientists listed by Stanford University in various fields of research studies.
The University was one of the top private universities in the country to be ranked highly in the area of advanced research and Malaysia's top-ranked university in the research categories of Business and Management; Marine Biology and Hydrobiology; Pharmacology and Pharmacy; and Inorganic and Nuclear Chemistry.
Senior Professor Dr Phang Siew Moi, FASc UCSI's Deputy Vice-Chancellor of Research and Postgraduate Studies, is also one of the World's Top 2% Scientists and Malaysia's top marine biotechnologist (Marine Biology and Hydrobiology). Dr Phang said UCSI's research strengthens UCSI's global stature and is a testament to the University's prime focus on research excellence.
"UCSI's strong global presence indicates that our academicians and researchers are publishing quality research that attracts high citation rates," she said adding that UCSI University has been constantly keeping abreast with the latest innovation and research findings to transform industries and economies.
The total research articles published from 2019 to 2021 across UCSI in the Scopus indexed journals is increasing annually with an average of 32 per cent rise.
UCSI is the only private university in Malaysia that has the highest number (12) of Fellows of the Academy of Sciences Malaysia.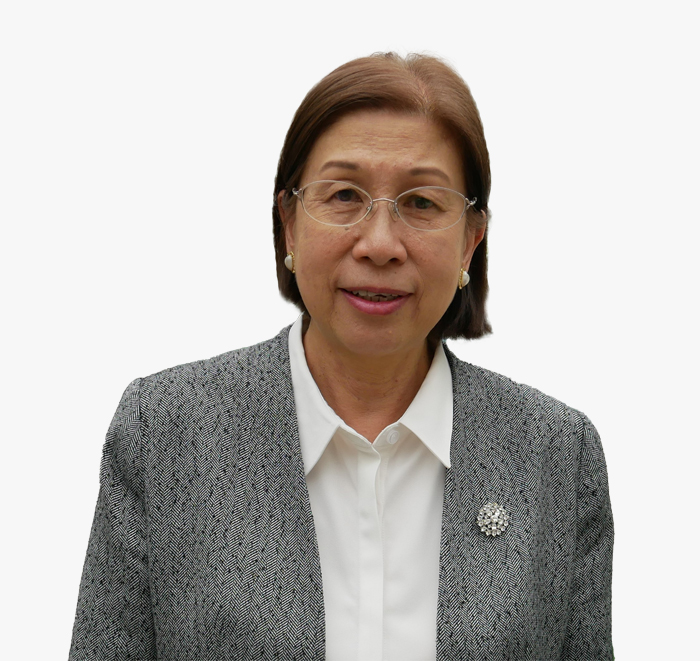 Senior Professor Ts Dr Ooi Keng Boon FASc and Professor Dr Garry Tan Wei Han from the UCSI Graduate Business School have been acknowledged among the World's Top 2% Scientists and Top 10 Most Productive Authors in the World in the area of Mobile Commerce. Both have been recognised as the Top 5 Malaysian Authors and high impact researchers in the topic "Technology Acceptance Model; Mobile Payment; UTAUT" 2015-2020 by Elsevier's Scopus and Scival. Besides that, Senior Professor Ooi has also been acknowledged as one of the World's Top 10 Authors and high-impact researchers (ranked #6) in the same area from 2015 to 2020.
Senior Prof Ooi is also recognised as the world's Top 3 Most Productive Author for the Total Quality Management field and the sole representative from Malaysia. He has published more than 100 papers in international refereed journals indexed to Clarivate Analytics-Web of Science (SSCI/SCI/SCIE), of which more than 70 papers have been published in A /A*-ranked journals based on the 2019 Australian Business Deans' Council (ABDC) Journal Quality List.
The importance of supporting staff and students to reach their potential will be the key element to achieving more world-class researchers at UCSI University.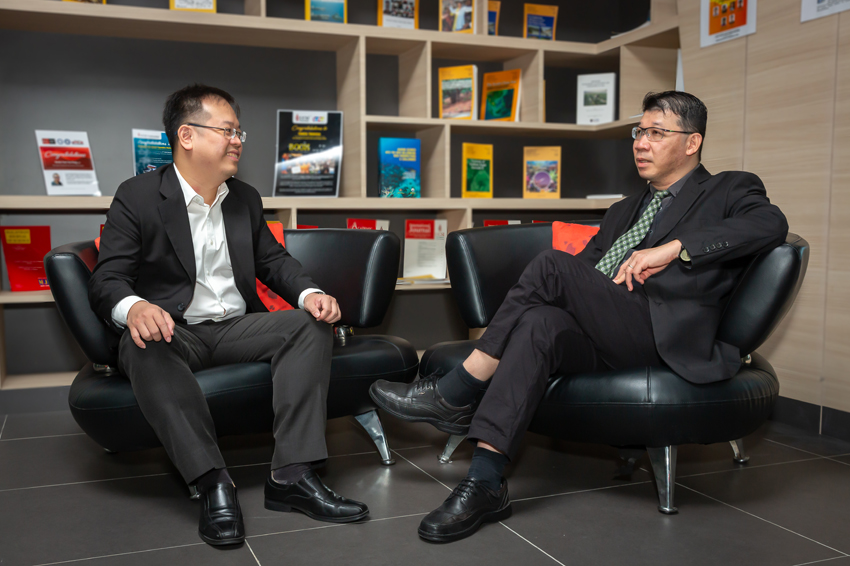 Collaborating with the world's best
To further raise the bar, the university intends to foster a sustainable culture of research, value innovation and practice, and build partnerships with industries and society. UCSI aims to create researchers that will make an imprint on both academia and society, transforming lives and impacting communities.
UCSI University has established four centres of research (CoR), namely, The Tan Sri Omar Centre for STI Policy Studies, APEC Sustainable Coastal Cities Research Consortium, UCSI-Cheras Low Carbon Innovation Hub and the Centre of Research in Advanced Aquaculture (CORAA). These CoRs provide for interaction of the experts and their national, industry and international collaborators, to jointly conduct research and capacity building, and to transfer technology to the stakeholders.
Amongst the numerous world-renowned institutions that collaborate with UCSI's CORs include Harvard Medical School, Univ. Queensland, Imperial College London, Tsinghua University, The University of Chicago, The University of Queensland, Cambridge University, University of Michigan, USA, and The World Wildlife Fund Inc (WWF). These linkages enable UCSI undergraduate students advancing science at institutions and research centres of global repute to participate in UCSI's Star Trek initiatives, a programme for the undergraduates and staff collaborating with the world's best universities and research labs. These international connections and ties strengthen the university's opportunities for international funding.
With strong recognition in research initiatives, UCSI University will continue to make its mark by providing world-class education and high-quality research output by leveraging its existing UCSI Groups of companies and subsidiaries, such as UCSI Hospital and the rest of its entities in the field of Consultancy, Hotels and Travel, Properties, Retail, and Technology.
In addition to generous internal research grants, Research Excellence & Innovation Grant (REIG), CERVIE also provides researchers and their partners matching funds to carry out projects for economic growth and societal benefits. This gives a competitive advantage to the academics when bidding for national and international grants.
By the year 2025, UCSI will be mentoring its research staff to become thought leaders in their fields as well as a carefully designed research agenda to achieve maximum impact via patents, copyrights, and trademarks.
Academic Excellence
UCSI University is synonymous with academic excellence and graduate outcomes. The 2023 QS World University Rankings classified UCSI University in the top 0.9% of all universities worldwide. UCSI is now ranked 284th and that's a 63-spot rise from our original position in 2021. The university's pursuit of excellence is also reflected in individual disciplines as UCSI University was also named as one of the world's top universities for the study of 8 subjects with Performing Arts at rank number 19 and Hospitality and Leisure Management at rank number 40 remaining in the second position in Malaysia. In addition to that, UCSI's programmes listed in the Higher Education Ministry's Graduate Employability 2021 survey received a 100% graduate employability score. This ultimately shows that UCSI University is continuously emphasising quality education and talent creation. The University is also awarded for QS Recognition for Improvement by QS World University Rankings 2023.
For more information, visit http://openday.ucsiuniversity.edu.my / or contact 03-9101 8882/011-3591 5021.